Explanation
The News Calendar is a visualisation tool of people's news use based on their online browsing history. Through a heat map, the news calendar provides a quick overview of peoples' individual news use by illustrating the number of daily articles and front page entries and detailed information about when they read news throughout the day and for how long. As such, the visualisation tool provides insights into potential habits and patterns in their news use. In addition, the calendar also contains information about what news sources informants use and what articles they have read, which can be used as independent data sets or as empirical insights that can complement qualitative interviews and methods further to explore habits and experiences of everyday news use.
The Demo was developed by Snorre Alvsåg, Research assistant at SFI MediaFutures, UiB, in collaboration with PhD Candidate, Marianne Borchgrevink-Brækhus, SFI MediaFutures, UiB,
Contact:
Snorre Alvsvåg,
snorre.alvsvag@uib.no
Contact:
Marianne Borchgrevink-Brækhus,
marianne.borchgrevink-brekhus@uib.no
There are three main visualisatinos in this demo. First we have the Sources for that day.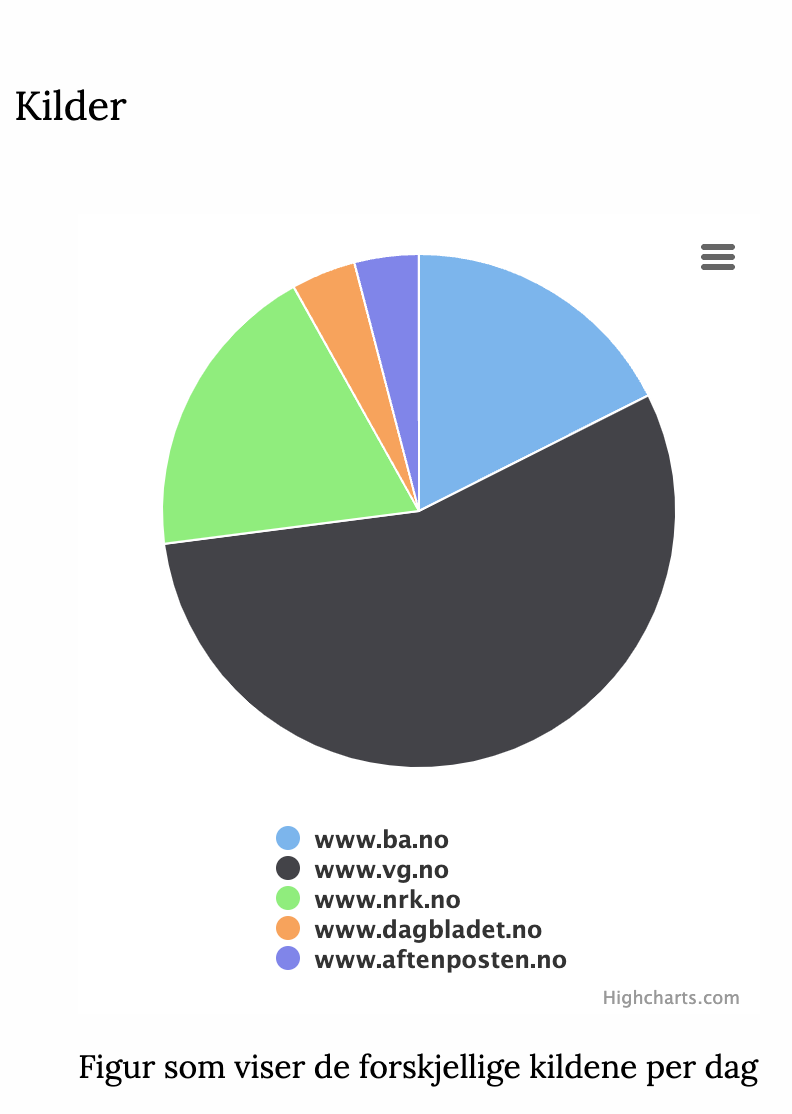 Next we can find the visualisation which shows the relationship between induvidual articles and homepage visits.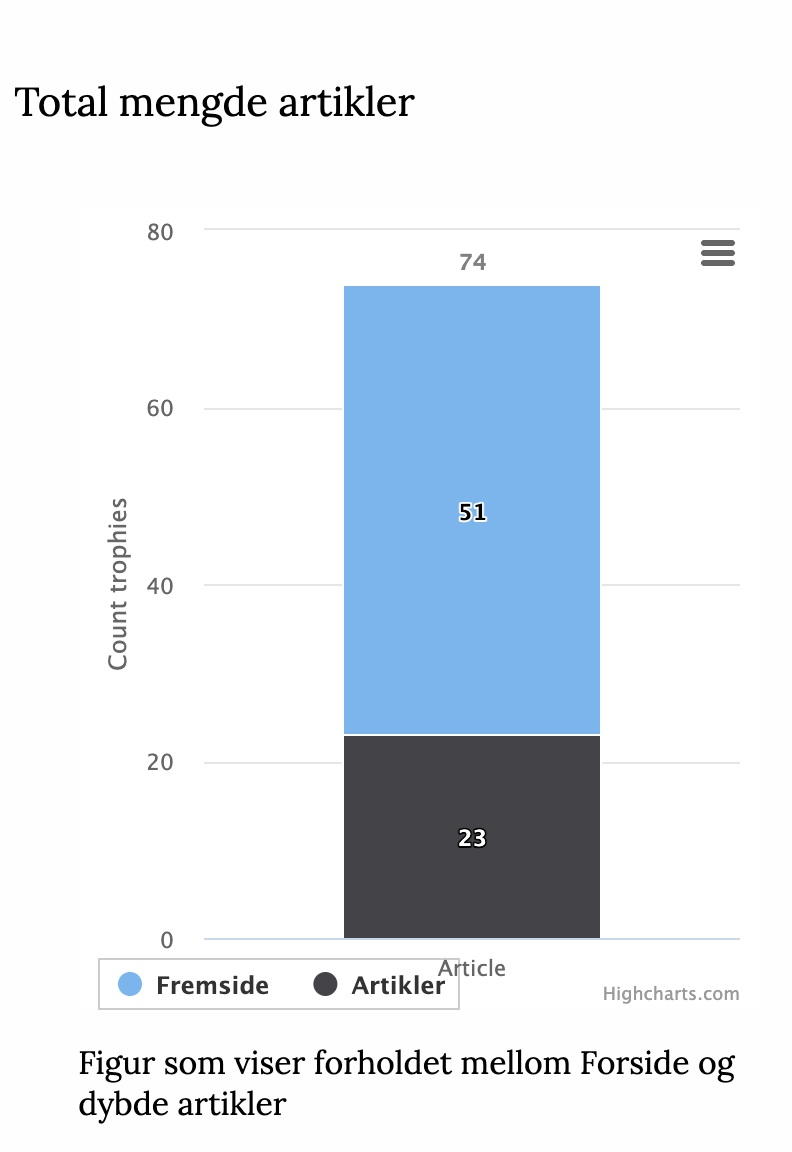 Finally we have our overview on the actual time spent. This is the more experimental component of this visualization, we compute time spent by making the assumption that you spend no more than five minutes on each article. That means that if you click on an article at 11:05, a counter starts. If no further action is taken, e.g. a user went back to the homepage of the newssource, or the user clicked on another article, the timer will stop at 11:10, and the session would consist of that 5 minute read. If the user did make an action such as going back to the main page at lets say, 11:07, the timer is reset and will stop at 11:12 if no further action is made, totalling the session to 7 minutes.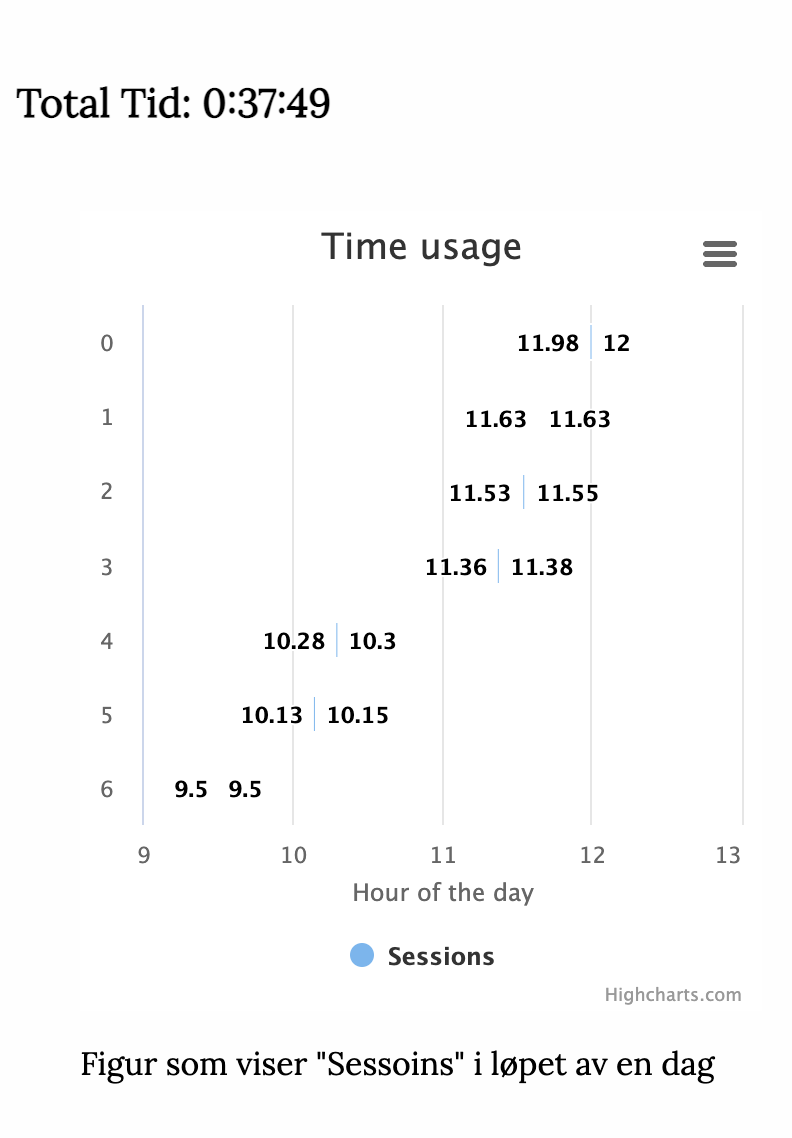 Demo brought to you by SFI MediaFutures